A haunted palace cannot be sold to anyone because the spirit spooks everyone who tries to buy it. We now learn about the origin of the ghost. A young couple, Nisha and Suraj, were separated lovers. Suraj decides to commit suicide because he is not allowed to marry Nisha because of some tribal rules. A police officer solves the issue, and the tribe elders decide to have the two married.
The tribe elders say that before they get married, they should take the blessings of the Thakur of the village, who kills Suraj and sexually assaults Nisha, Nisha commits suicide because of this humiliation. The police cannot prove anything.
Years later, the Thakur's daughter, Kiran, marries a man who looks strikingly similar to Suraj and is named Suraj too. When Suraj reaches the old mansion, he starts seeing Nisha's spirit and is haunted by it. The spirit now tells Suraj all about their previous life, and leaves him fainted in the forest. A tantrik is called to solve the issue, when the Tantrik sees a mark on Suraj's foot, he says that some spirit wants to take over his life.
The tantrik defeats the spirit, and traps her in a jar. He says that he will destroy the spirit on the no moon night. However, the spirit escapes hoodwinking the servants, and kills the tantrik first. The spirit now becomes more violent and decides to punish the Thakur with warts all over. Another Tantrik gives the Thakur a pendant to wear.
Next, the spirit takes over the body of the previous tantrik and convinces Kiran and Suraj to remove the pendants. They then try to convince the Thakur to do the same, but he doesn't. However, she fools him into doing so and kills him finally.
Once the Thakur is killed, the spirit tries to make Suraj her own too, but Kiran prays to God, so that he is saved.
Why Bees Saal Baad is Memorable:
Dimple Kapadia
Dimple Kapadia was one of the ethereal beauties of Bollywood, and she has been immortalised forever with her Bobby. She went to act in several movies, and there are a couple that bordered onto B Grade. Many say that she retired earlier than she should have, therefore the very idea that Dimple Kapadia decided to play the role of a spirit in this movie makes it memorable.
The Effects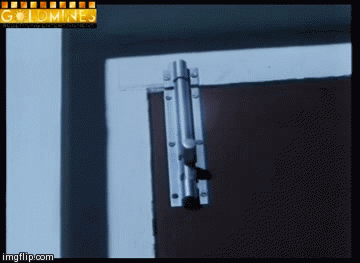 Bees Saal Baad has several special effects sequences, because, well, one of the characters is a ghost. These special effects are mostly campy and make for interesting viewing now in 2015.
Reincarnation FTW
Reincarnation movies are few and far between, and the two most successful reincarnation movies ever were Karan Arjun and Om Shanti Om. and both starred Shah Rukh Khan. There was almost a decade between these two movies, but this did not stop people from making such movies all through the three decades of Bollywood.